It started with a toaster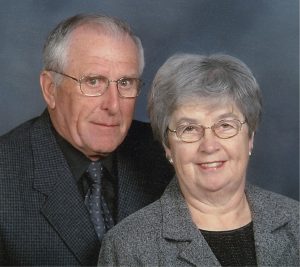 Phares Bauman was born in 1935 and lost his father when he was only two. He grew up on a farm just north of Floradale with his mom, stepfather, brother and sister and step-brother and step-sister. At 15, he began building barns. In his early 20s he joined the Floradale Mennonite Church and soon made two decisions, changing the course of his life: he joined C.L. Martin Construction and met his future wife, Laura (née Martin) through church activities. They married in August 1958.
By 1961, Phares was one of three partners in the business, looking after job sites and projects. He gathered experience building factories, churches, schools, nursing homes, houses and more. In 1966, the company started building and renting portable classrooms for different school boards in southern Ontario. With Phares' encouragement, the company's sole focus became leasing and moving modular buildings in 1975. Further changes came when the business transitioned from three individual partners to two families, and again when Phares' family became sole owner in 2012.
"God gave me an opportunity that not everybody gets. I feel every time I gave something, I was blessed."
Through these years, Phares and Laura had three sons, Richard, Don and Rod, and began a life of giving early on. Phares recalls when he began giving to the Floradale Mennonite Church. "A person from church needed some funds for a small item – a toaster," Phares recalls. "I didn't have much money either, but I had more than they did."
"My wife always cared about people who didn't have much," says Phares. "We served on a lot of different committees including the House of Friendship. Our church at Floradale put on a meal every month and Laura made suppers for the men who came to the House of Friendship."
"Our mother spent hours and hours at a sewing machine, sewing aprons, quilts and tote bags to help Mennonite Central Committee raise funds," says Richard Bauman. "She also volunteered at the thrift store in Elmira. I remember her making tea balls for sale at the New Hamburg Relief Sale. Members of the church made 20 plus 5-gallon pails of batter for the deep-fried treat which were sold over two days. She also had an entrepreneurial spirit. When the opportunity came to buy into the Stone Crock in St. Jacobs, where she worked for a time, she jumped in."
As the Baumans earned more, they gave more. The common theme to their generosity is linked to providing opportunities to those enduring financial challenges. They supported a new building for those with low incomes in Elmira as well as reaching beyond the community, welcoming families from the Jane Finch community to experience life out of the city. They were also on a committee when Floradale Mennonite Church sponsored a Laotian refugee family.

In the 1990s, Phares was asked to serve on Parkwood's Board of Directors, when Elmer Shantz was Board Chair, to lend expertise when planning was underway for building Parkwood on its current site. Laura and Phares donated to help build the Health and Wellness Centre. At that time, Phares, an eternal optimist, said when he needed assisted care, he hoped it would be at Parkwood. He got his wish in August 2020, almost five years after Laura's passing in 2015. He enjoys life there with other lifelong friends.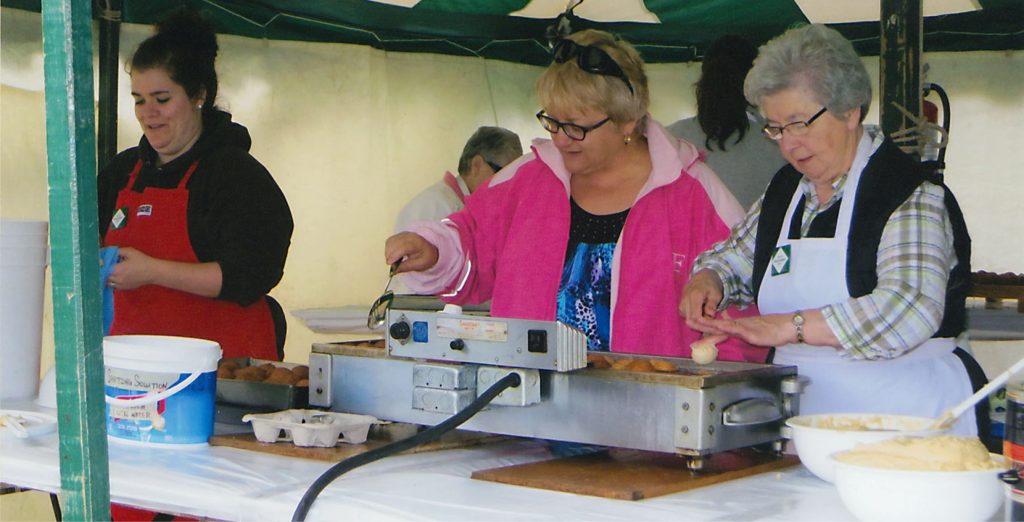 Today, C.L. Martin Construction is under second and third generation ownership of the Bauman family. The tradition of giving to help others also continues through the Bauman Foundation, most recently with a gift to Parkwood's new apartment building to support affordable housing.
"My parents raised us with a giving tradition and encouraged the family to share time, wealth and entrepreneurial skills," says Richard. "It is important and expected from those who are blessed. Where mom and dad made the decisions in the past, dad consults with each of us and we give as a family."
"I think Laura would have been 100% in agreement with this donation," says Phares. "We can do this and we have a responsibility to do this. This is a long-term project with long-term impact, helping many people to live in affordable apartments for many decades. I don't know if I will meet any of them. I just hope they enjoy themselves."
"I feel privileged that I can help people," says Phares. "God gave me an opportunity that not everybody gets. I just like to give back to people who need it. I feel every time I gave something, I was blessed."
Parkwood is pleased to recognize the Bauman Family Foundation in honour of Phares and Laura Bauman for the naming of the Terrace Lounge in the new apartment building.