Parkwood Seniors Community is a not-for-profit, charitable, faith-based Continuum of Care located in Waterloo (corner of University Avenue and New Hampshire Street) supported by 23 Mennonite and Brethren in Christ Congregations. It is one of two campuses of Fairview Parkwood Communities.

Parkwood has welcomed people of all faiths, cultures and ethnicities on its not-for-profit campus for nearly 60 years.
Our vibrant campus offers more than a housing solution. It has been purposefully designed and expanded to create a sense of community for older adults where all are welcome.
Residents have access to a range of housing options including:
Parkwood Mennonite Home, a Long-Term Care Home for 96 residents
Parkwood Suites Retirement Residence, a retirement residence providing Independent, Supportive and Assisted Living across 77 suites and apartments
18 condominium style Garden Homes for seniors living independently
Parkwood's amenities include a newly refurbished, well-equipped Health and Wellness Centre with a therapy pool and fitness room. In 2021, Parkwood added Home and Community Care services to help residents live at home, independently, as long as possible.
Parkwood is expanding and completing the site's potential with a new six-storey apartment building for independent older adults featuring 90 units, 30 per cent (28 units) of which will be offered as affordable housing, aligning with our vision to 'Build a Community for All'.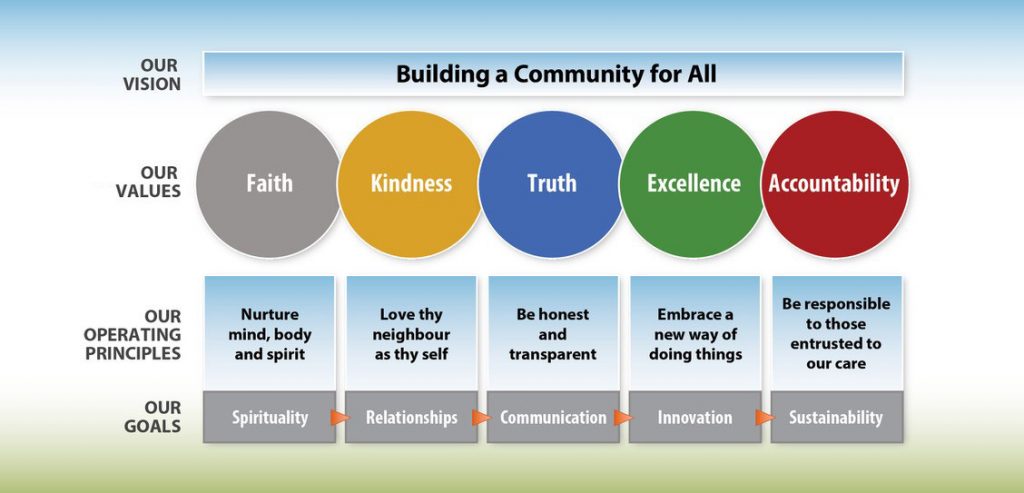 Our Commitment
We help seniors live with dignity, regardless of their financial resources, in a safe and kind environment where all are welcome.
We care for the whole person to support their financial, emotional, social and spiritual needs.
We provide peace of mind for residents and their families.
Kindness is built into our culture, deliberately fostered, invested in, supported, recognized and rewarded.